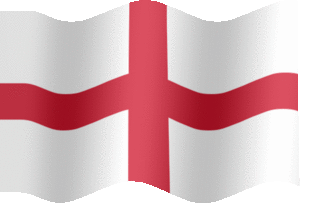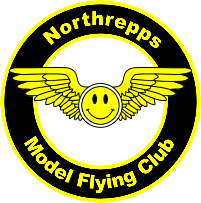 ( Click on the pictures to the right for more images or larger images when available. Click title for rules.)
NMFC is in no way associated with sales on this page other than providing the space for sellers to advertise.
A brand new Rave Trainer plane for sale airframe only and ideal for first time and experienced flyer alike, it is a built up construction, very light and robust. It is three function control and will require an OS 40 to 60 engine. Wingspan is 6 ft, wing comes apart into two sections so you can store & transport easily.

£70

REDUCED TO £45

A new bigger plane I have finished, the sale is for the airframe only this one is called a Boa and runs on a .45-.60 IC or equivalent. 3 channel, has a 9'8" wingspan. Wings break into two part for easy transport and storage. Fuselage and tail are glass fibre construction.

£80

.
A Kite Plane. Can be flown on glow or electric and is very easy and fun to fly.

£50.

Another Kite plane. This one is fitted with a ,35 glow engine. This will include an accessories bag with items needed.

£250

.
Contact: Ivan Rodger. Email him here (Gorleston)
I am clearing a few items for a friend whose Father has recently passed. They are aviation associated and he wants them to go to a good home where they will be appreciated.
The main print is of a Spitfire defending London and shooting down an Me109, entitled 'London Pride'. It is a limited edition print, number 491 of 600 by Nicolas Trudgian.

£30.

The other three pictures are a set of greeting cards which make a collection of assorted aircraft pictures mainly from WWII but there are a few others included.

£30 for the whole collection.
Contact Mike Whiting on 07825 251751.
A bit of a clearance to make room for something new ;)
Volantex ASW-28

£60.

Volantex Phoenix 2000

£60

Volantex Phoenix 2000

£80

Volantex Phoenix 2400

£80

The Wings Maker Ogar SZD-45 including wing bags

£80

An old Bixler3 still flies well but nothing special to look at

£50

(No pic yet).
ST Model Blaze

£70

(No pic yet)
The ASW has had a couple of wing repairs and as they are foamies they have the usual hanger rash from storage and transportation. All priced to reflect this. All electrics and servo's included in the models, just add your own Tx, Rx and battery pack.
Contact Dave Wilcox 01263 512565
A much sort after Align Starter for aircraft, comes in it's box with it's own unique serial number and a spare aircraft rubber insert which is brand new and still in it's packet.The starter runs on a 3S 2200mAh battery with a deans connector which you will need to use. I recommend the Overlander battery as it is usually narrower and fits nice. You can have this for the meagre sum of £50.
Contact Bob May on 01603 784827
A nice WOT4 MkIII from the Chris Foss stable. Very distinctive model and very visible in the sky. Has a GMS .47 Gold Topped IC engine, all servos. Just add an Rx, £150.
Contact Robin Wheeler-Osman on 01692 582135