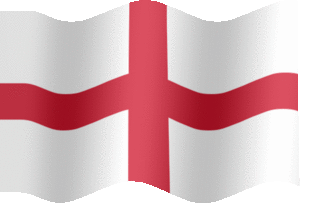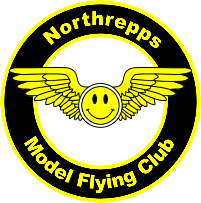 ( Click on the pictures to the right for more images or larger images when available. Click title for rules.)
NMFC is in no way associated with sales on this page other than providing the space for sellers to advertise.
I have decided that as we are no longer doing the competitions I would let my Bixler 1.1 go to a good home as a trainer for someone. It has been flown about 3-4 times and is in very good condition. We cannot readily get these in the UK anymore so a very good buy at £50, just fit your own Rx and battery and take to the air.
Contact Mike Whiting on 07825 251751.
A brand new Rave Trainer plane for sale airframe only and ideal for first time and experienced flyer alike, it is a built up construction, very light and robust. It is three function control and will require an OS 40 to 60 engine. Wingspan is 6 ft, wing comes apart into two sections so you can store & transport easily.

£70

REDUCED TO £45

A new bigger plane I have finished, the sale is for the airframe only this one is called a Boa and runs on a .45-.60 IC or equivalent. 3 channel, has a 9'8" wingspan. Wings break into two part for easy transport and storage. Fuselage and tail are glass fibre construction.

£80

.
A Kite Plane. Can be flown on glow or electric and is very easy and fun to fly.

£50.

Another Kite plane. This one is fitted with a ,35 glow engine. This will include an accessories bag with items needed.

£250

.

REDUCED TO £150
Contact: Ivan Rodger. Email him here (Gorleston)
I am selling my Eflite Draco 2m. It comes as supplied when purchased, ie all servos, lights, motor, ESC and a Spektrum AR 637TA Rx with full telemetry and AS3x SAFE. This has been stored in the polystyrene box it came in but still has a bit of hangar rash as expected for foam models. Flies beautifully. All you need to get into the air is a battery, 4-6S 4000-7000mAh with EC5 connector. and suitable Spektrum Tx. There are also some spare part included that I purchased as a just in case as we do :) New these currently sell for around the £660 mark, I paid over £700 when I purchased it so get yourself a bargain at £375 ovno.
Contact Tony Bates on 07879 020281
My flying days came to an end some time back now. I kept this radio on the off chance I would get back to it, but life changes and so did my direction. It is time the decision was made to forward it on to someone who can use it. Perhaps someone new to the hobby or someone returning. Anyway I am selling my JR DSX9 which comes in an aluminium protective carrying box. It has the original manual along with 4 x AR7000 Rx's and 5 x AR6200 Rx's, all have their satellite Rx extensions. I am looking for £150 for the lot.
Contact John Smith on 01263 833080 or 07857 641212
Oh dear. Told I have to make some room so this pretty little plane has to go.It is a World War One ARF Curtis Jenny park flyer by Green RC Models. Wingspan 38", Fuselage 23.5", 400 brushless motor, 4 channel with 4 Tower mini servos. 18A ESC, 2822 1200kV motor. Just needs a 2S 900mAh LiPo battery and a Rx to take to the air. £150 ono. REDUCED TO £110 ovno for quick sale.
Contact Ray Stentaford on 01263 721731 or 07734 977799.