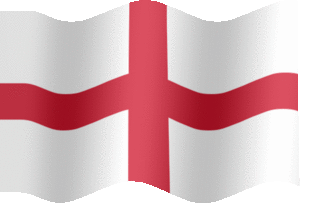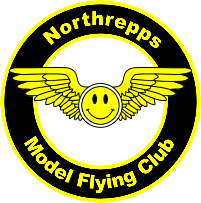 ( Click on the pictures to the right for more images or larger images when available. Click title for rules.)
NMFC is in no way associated with sales on this page other than providing the space for sellers to advertise.
Hangar 9 Funtana X fitted with digital Hitec Servo's and a DLE20 petrol engine. Could do with a little TLC but still flies well. £130
Contact: James Leeks 07961 719578
A plan built Extra 230, never flown. Has an OS Max AX Engine (Can't recall size), fitted with an in-cowl exhaust. There are 2 x JR servos in the fuselage for rudder and elevator. Rudder is closed loop setup. 2 x metal geared servo's in the wings. The main fuselage is covered in Solartex and the wings are covered in Profilm. Comes complete with the plan. Needs a battery, one servo and an Rx to fly. A real gift at £65 to clear.
Lieutenant Jacobs second plane. No devil paint or guns. Built from a Flair kit but modified during the build. Has a Saito 125a engine. Close loop rudder. Field under cart, wire cowl. This model has never been flown. Scale writing on fuselage. m3 fittings on servos, bungee suspension. Just add your receiver and flight battery pack. A beautiful model, first to see will buy. £450.
Contact: Paul McLeod 01263 722489
President Stampe 1/4 scale kit built, solartext covered and painted 1 piece wings, includes all servos but no engine, needs a 120 four stroke or 26cc petrol, rx and rx battery. £80 Swift 2M electric glider, balsa built up, brushless motor, esc and folding prop, all servos. Just needs RX and 3S lipo to fly. £100. Black Horse B25 Mitchell Bomber. Two brushless motors and ecs's, all servos, electric retracts and includes the two 3S flight packs. Just ad RX to fly. £150
Contact Dave Blundell 07976 278925 or 01263 733156 or email dave@branfordgraphics.co.uk
ST Models EPO Foam Piper J-3 Cub. 1210mm wingspan. All the servos are installed along with the standard Brushless motor and ESC Needs Radio, Receiver and a 3S 1000mAh LiPo. £50
Contact Rob Woods by TEXT to 07883 493977 or email to skyleader@yahoo.com (Due to hearing problems contact Rob by Text or Email only).
Heres one for the Heli flyers. Blade 450 3D with loads and loads of spares and tools and all sorts of bits and pieces like spare blades, batteries, charger, tools, Aeroflight Professional flight sim (unused), Spektrum DX6i Tx. Selling up as leaving the Country so has to go by Christmas £200 ono first to see will buy. Hopefully pictures to follow soon.
Contact John Shaw 07940 786038
Spectrum DX 7 transmitter brand new. Never had battery fitted. Was purchased as a back but in the end never required. Comes with instructions and battery although this has not been charged so uncertain about its state. Also included a spectrum AR500 receiver. £70 ono.
Contact: Ray Westfield 07718 319656 or email raywestfield@me.com